GUEST BLOG by Sara Valentine, Graduate of Capital University Law School

Stay calm! We got this.
We're approaching that notorious time in bar prep, when all of your lawyer friends say, "Oh, I had a meltdown, you'll have one, too. It'll be fine."
… PARDON ME?
This is probably true. We're close to July and that's supposedly when the meltdown happens (although, let's be real, who hasn't already had some bad days? I'm looking at you, Commercial Paper).
I want to help give you the proper tools so that when the time comes (or doesn't, if you're lucky and are staying calm throughout this whole process — go you!), you know what to do.

This week, we'll focus on mental health and the importance of staying calm, cool and collected.
1) GET SOME REST
I get it. We're all stressed out and feel as if we're not doing enough when we're not studying. However, getting good sleep is so important. You're not going to be able to focus throughout your bar prep if you're not getting good sleep. Make sure that you're getting at least seven hours of sleep per night. It may seem unreasonable, but it's going to make the difference.
2) MEDITATE
Patrick is on to something, okay? I struggle with anxiety and I cannot begin to tell y'all how much meditating has helped me throughout law school and certainly throughout bar prep. Taking a few minutes a day to calm your mind and give yourself some time to process and ~chill~ can lower your stress and help you feel more prepared. I enjoy using Headspace (find it here), but there are also plenty of free guided meditations that you can find on YouTube. Reach out to me if you want to talk more about it.

3) GO OUTSIDE
This is cliché, I know. So many people have told me to just go outside and take some time away from my studies and I'll feel better … they were right. After sitting inside all day and staring at my computer screen and books, I get lethargic! I've started to take some time in the evenings to walk around a local park and it has done wonders for my stress (also, an added benefit, petting doggos!). Granted, there are times when I take my study aids with me, but that's okay. If you can get some time outside and away from time in front of your screen, you'll be much better off.
4) COLOR
Taking some time out of your day to color has been proven to reduce anxiety levels. Yes, it may seem juvenile and, yes, you may think that it's a waste of time but trust me. Focusing on coloring inside of the lines as opposed to whether you can introduce character evidence is helpful in reducing stress and anxiety. Next time that you want to treat yourself, pick up a coloring book.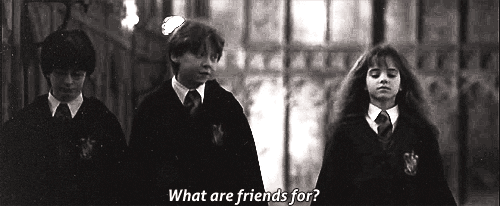 5) SPEND TIME WITH FAMILY AND FRIENDS
I know that your friends and family can be stressful sometimes, especially if they don't understand the gravitas of what you're going through. You need to give them the chance to help. Your friends and family love you. Although they may not quite understand the magnitude of what the bar exam entails, they do know that you're stressed and you're going through a lot. They want to help! How are they going to be able to help you if you don't tell them how?
The perfect time to reach out to your support network is when you're feeling overwhelmed and stressed out. They'll be able to get your mind off things and even make you laugh (what's that?). Not to mention, they may even offer to help you do things that you need assistance with, but didn't want to ask — maybe they'll offer to cook you a few meals, or maybe they'll offer to do your laundry for you or clean your place. We know how much time these chores can take away from studying.
If you give your friends and family a chance to help, I'm sure that they will. Spending time with them and away from your studies will help you calm down, recharge and get to a good headspace so that you'll be at your best when you're studying. Rely on your support group and stay calm. We'll be able to #PassTheBar.