GUEST BLOG by Sara Valentine, Graduate of Capital University Law School
Hey, everyone! This is Sara Valentine, your new BARBRI social blogger.
A little about me:
I'm a recent graduate of Capital University Law School, where I graduated cum laude with Pro Bono Legal Honors (pro bono work is great!). As a student at Capital Law, I served as the Web Editor for the Capital University Law School Law Review, was a member of the Capital University Law School National Mock Trial team and President of the Women's Law Association. I also have a Bachelor of Arts from The Ohio State University (Go Bucks!). When I'm not studying, I enjoy doing yoga, playing softball and scouring Columbus for the next new band.
I
hope everyone is off to a good start. I am going full force today.  That's because I had friends and family in town last weekend when I graduated from law school.
Take a second and pat yourself on the back — you've made it through part one! Only the bar exam stands between you and being the next *insert lawyer's name who inspires you here.*
I'll be honest — I am a little nervous (but if Carisi from Law & Order SVU can pass the New York bar exam while working as a cop full-time, then we can too!).
The next couple months are going to be rough, but we have to take it one day at a time. As long as we look at the immediate goal, making it through another day of successful studying, we will be able to get through this and pass the bar together.
Speaking of passing the bar, keep in mind that friends and family who say, "Oh, you'll be fine," mean well. However, if you are a friend or family member of someone who is taking the bar, please don't tell us this. It's unhelpful and honestly more stressful than anything. Don't say it!
Okay, so I do want to give one shout out to BARBRI.
I was able to take the past couple of days off because of their Early Start Bar Review. It gave me the opportunity to begin my bar studies in October … October! Because I had this early exposure to what I would be doing, I was able to get a little bit of a later start this week.
In addition to me having a flexible schedule, I feel so much better about going into full-time bar prep.
I have already been exposed to everything that I need to learn. It's like I hit *refresh* on everything that I've learned over the past four years. Not only that, but my last year in law school was a lot easier. Granted, that's partly because I already had the hang of things at that point. Also, I was able to pull up a lot of information from BARBRI Early Start Bar Review. Yes, I still used the Hornbooks that I needed, but having an electronic way to immediately search for things was so great. Again, it was just like everything has been refreshed.
For those of you taking the bar next year, I would highly recommend grabbing BARBRI now.
You'll have early access to everything that you need to know and learn for the bar exam. I know that you don't want to start thinking about all of the fun that the bar exam entails right now, but I can't begin to tell you how happy I am that I did.
This isn't a situation where you're going to need to start studying every day at this point in time, but you will be able to get a refresh of everything that you've learned. I am so thankful that I started looking into BARBRI Early Start when I did. It was incredibly helpful during my last year of law school. Now, I'm coming at all of this material with a fresh point-of-view. Start early with BARBRI!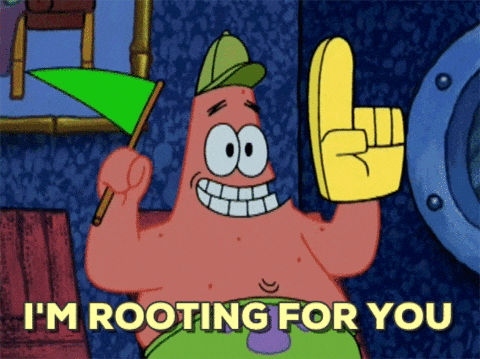 TLDR: Because I was able to get bar review exposure starting in October, I was able to take off time before I started studying.
It feels really nice going into bar prep knowing that I've already been exposed to everything that I'm going to see on the bar exam.
I know that I'm going to be just as thankful in a couple of months!
To sum it all up: We've got this. Let's do this. One day at a time. #PassTheBar