GUEST BLOG by Sara Valentine, Graduate of Capital University Law School
Let's talk about a super helpful bar exam prep tool that I've been able to take with me on-the-go. If you're like me, I get a little anxious when I have to leave bar studying for a while or want to interrupt the monotony of sitting at my desk (yes, I know it's good to take breaks but hear me out). The BARBRI LawMaster Study Keys have been an incredible resource for these situations.
The BARBRI LawMaster Study Keys App! *ba dum tss*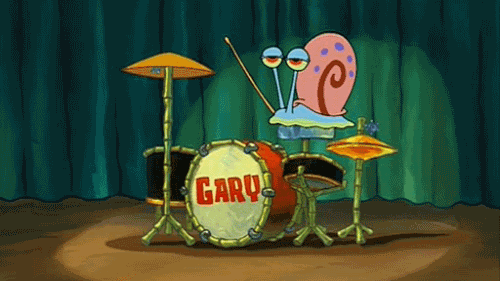 The best part is that the BARBRI LawMaster Study Key App is portable. So, if I need a change of scenery, but still want to get some review in, I can. These tools boil down the bar exam topic so that I can get an overview of exactly what I need. The big picture is perfectly set out.
Also, you have to get a look at how pretty this app is! I love it when apps are aesthetically pleasing and BARBRI has done this one well. It's seriously so helpful. I'm able to get all the bar review I need while on-the-go. It's like I always have the ability to get some quick review in and we all know how important that is at this point in time. I can't tell you how many times I've already used this handy app. (Most notably, when I was waiting for the Columbus Clippers game to start and got in some great review. Go Tribe!)
So how did everyone's first week go?
Tbh, studying for the bar has been exactly what I expected it to be up to this point. Yes, I know that we're only one week in, but it is the gut-wrenching, soul-sucking, joyous work that I thought it would be. It's grueling, but as long as we are able to keep up with our PSPs (Personalized Study Plans) then I know that we'll make it.
Also, don't freak out (or do freak out and cry it out then get back to it)! If you're a little behind, that's okay.
It isn't the end of the world. The best thing is that you'll be able to make it up soon, just make sure that you carve out enough time to make up the work.
You also need to make sure that you carve out enough time for yourself too! Just like our videos said, this is a marathon, not a sprint. Don't burn yourself out now. We're only one week in. Keep at it – slow and steady wins the race!
Behind? Start Now!
For those folks who are more behind than they should be: it's okay! Start now. Start today. Literally, stop procrastinating.
This isn't your typical law school class where you think that you'll be fine. This isn't something that you can put off until the last minute and wing it. Start now!
You don't want it to be the middle of June and you've barely touched BARBRI Bar Review. Also, you don't want to be in a situation where you haven't put your best foot forward, it's July, and you're starting to freak out. Don't let that be you!
If you start now with the LawMaster Study Keys App, you'll have an excellent overview of everything that you need to learn. Who doesn't need a good refresher since your law school classes? I know that I did. Get started now and while you're at it, download the LawMaster Study Keys App to help you out. It's helped me and it'll help you, too.
Stay strong, comrades, and let's do more than #PassTheBar – let's #OwnTheBar.