COVID-19 BARBRI Summer 2020 Update
A Letter to All July 2020 Bar Takers
Date Posted: May 6, 2020
Since our first COVID-19 update on March 11, we have been focused on two things:
Delivering the very best bar prep course
Ensuring the safety of our students and faculty
As of today, the CDC still recommends limiting gatherings to no more than 10 people. Additionally, over 90% of our scheduled classroom locations have now informed us their buildings will not be open this summer.
Based on this information, we have added a new feature that will appear in the BARBRI Personal Study Plan for summer 2020 courses: Live Broadcast Lectures, including moderated Q & A.
You can always access the entire BARBRI Bar Review course online and on-demand, or you can switch between the online, on demand and Live Broadcast Lecture formats. You have the flexibility to choose whichever method works best for you. Whatever you decide, you'll get the exact same content from the very best, expert professors.
To learn about updated lecture schedules including Live Broadcast Lectures, visit the updated BARBRI locations & schedules page.
Stay safe and healthy,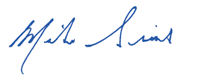 Mike Sims
BARBRI President
---
Date Posted: April 7, 2020
Now that New York and Massachusetts have announced their September dates for the upcoming bar exam, we anticipate more states will also choose a September bar exam date. (Remember, you can find the latest state bar exam information as it's released on the NCBE jurisdiction information page.)
An updated lecture schedule for each of these states will be released as soon as possible. As you might imagine, it takes some time to reschedule a series of live lectures, so we ask for your patience.
For the July bar exam states, schedules remain unchanged. For the September bar exam states, we plan to begin live lectures the week of June 1 with lecture days spread over June, July, and August. Rather than the traditional five days per week lecture schedule, we anticipate two or three live lectures a week for the September bar exam states. Experience and data science teach us it's better to spread out study over a longer time rather than delay the course start to July.
Keep in mind, however, that if you have the time and want to get started, the summer BARBRI Personal Study Plan (PSP) opens April 20th. The entire content of the course will be available online, on-demand. ISAAC will be ready when you are.
Certainly, this summer promises to be unlike any other. While no one has ever delivered bar review courses for three different "summer" bar exam dates, BARBRI has over 50 years of experience successfully delivering different courses in different states. I promise we'll be there for you and with you no matter where or when you take the bar exam.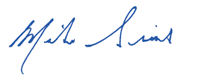 Mike Sims
BARBRI President
---
Date Posted: April 3, 2020
"To provide needed flexibility for jurisdictions and candidates, in addition to preparing materials for a July bar exam, NCBE will make bar exam materials available for two fall administrations in 2020: September 9-10 and September 30-October 1. Each jurisdiction will determine whether to offer the exam in July, in early September, or in late September."
While three potential summer bar exam dates may seem bewildering, I believe this provides more certainty. States can now move from "the bar exam is postponed," to deciding when their bar exam will be administered. Find the latest state bar exam information as it's released on the 
NCBE jurisdiction information page
.
Rest assured, BARBRI already has plans in place to deliver summer bar review courses of varying lengths. ISAAC, the  Intuitive Study Assistant and Coach, will serve the right assignments on the right days for July and September bar exams.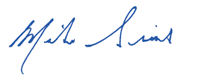 Mike Sims
BARBRI President
---
Date Posted: April 1, 2020
As announced previously, full BARBRI Bar Review course content for most states will become available on April 20th.  However, considering the continued uncertainty surrounding the upcoming bar exam, BARBRI is implementing the following policies to provide financial flexibility to our students:
Students with financial concerns who want to start studying on April 20th have three options:

Bring their amount paid up to $1,000 and enter an interest-free installment plan that spreads payments out during the course
Finance with Affirm the entire cost of the course. Payments can be spread out up to 12 months.
Contact our Customer Service Team (service@barbri.com) to discuss other options

Any student who wants to wait after the May 5 NCBE announcement can establish an installment plan or pay in full as late May 15th.
Also, additional states have postponed their bar exam, and the 
NCBE now has a page
 that tracks postponements. We are monitoring it closely.
In this time of unprecedented change and challenge, one thing remains constant – BARBRI's single-minded focus on your success. We're with you every step of the way.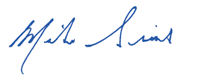 Mike Sims
BARBRI President
---
Date Posted: March 28, 2020
On March 27, 2020, the
New York bar examiners
 announced that the July 2020 New York bar exam will not be administered as scheduled but will instead be rescheduled for dates in the fall. The 
National Conference of Bar Examiners
 has announced that it will decide on or about May 5, whether the MBE, MEE, and MPT will be administered on July 28-29.
Whether your bar exam is given in July or later, BARBRI is ready:
Online, on-demand BARBRI Bar Review course content becomes available nationwide April 20 and will remain open in each state until the state's bar exam is administered.
Live lecture schedules will be adjusted for states that postpone the exam. You will also be able to access live lectures from home, with moderated Q&A.
BARBRI will continue monitoring developments, and will quickly make all necessary adjustments to each state's bar review course to ensure the most effective learning is delivered over the optimal period of time.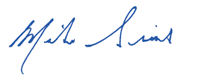 Mike Sims
BARBRI President
---
Date Posted: March 26, 2020
State bar examiners continue to explore many options for the July bar exam. No state has currently settled on a course of action, but rest assured that we have a plan in place for each scenario:
If the July bar exam is postponed, you will have access to your bar review course to continue studying until your bar exam is administered, at no additional cost.
In the unlikely event that licensure via diploma privilege is granted and you are not required to take a bar exam for full licensure, BARBRI will provide an equitable refund.
BARBRI Bar Review Personal Study Plans will be opening April 20th to begin summer bar prep studies.
Additionally, BARBRI has made 2L/3L Mastery available free to all students to study for finals.
2L/3L Mastery allows students to study online, on demand for:

Constitutional Law, Corporations, Criminal Procedure, Evidence, Family Law, Secured Transactions, Taxation, Wills and Trusts.

No bar review account or commitment is required to access.
Stay safe and healthy,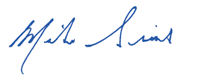 Mike Sims
BARBRI President
---

Date Posted: March 24, 2020
While much has changed since my March 11 update, one thing remains the same – everyone at BARBRI remains committed to giving you the knowledge and confidence you need to succeed. So, I want to share with you the latest summer 2020 news and suggest two things you can do now to increase the certainty of your success.
July 2020 Bar Exam Update
The National Conference of Bar Examiners recently updated its COVID-19 Update page to say they are working closely with state bar admission offices to find flexible solutions. The NCBE is prepared to support jurisdictions in their decisions to offer the July exam, reschedule the July exam or explore other options.
Summer 2020 Bar Review Course Update
Greater Lecture Flexibility
Starting this summer, you can watch the live stream of each bar review lecture in the comfort and safety of your home with live, moderated Q&A.
As always, the entire course is available online and on-demand.
We are in regular communication with each of our classroom locations. None of them have been canceled.
Confidence Whenever the Bar Exam Happens
The BARBRI Personal Study Plan is highly adaptable. It will deliver you the right assignments at the right time, whether you take the exam in July or later. Rest assured, you will have access to the course until the exam is administered.
What You Can Do Now
Here are two things you can do if you want to get ahead on your bar prep:
Bar Review Baseline is a 70-question, two-hour assessment that gives you a personalized MBE strengths and weaknesses report and extra-customizes your BARBRI Personal Study Plan.
BARBRI Early Start delivers focused learning on the 25 most tested MBE subtopics.
Closing Thought
In this time of growing uncertainty, the most important thing you can do is remember how adaptable and resilient you are. Your first year of law school was probably unlike anything you had ever experienced. Yet you survived (and thrived), and now you're almost done. Similarly, your final semester of law school is not what you expected, but you and your classmates are adapting, just like you did as 1L's.
There may be more surprises between now and the bar exam, but together we'll navigate whatever may come. And when all is said and done, you will achieve your dream of becoming a lawyer.
Stay safe and healthy,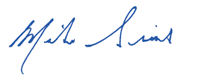 Mike Sims
BARBRI President
---
Date Posted: March 11, 2020
With the growing number of cancellations of in-person law school classes, I want to update you on this summer's bar review course.
The entire BARBRI course will be available online and on-demand this summer, as it has in the past. You won't need to attend a classroom.
We know this is a time of increasing anxiety, and thinking about the bar exam probably doesn't help. BARBRI has helped over 1.3 million attorneys navigate stress and anxiety on their path to becoming an attorney. This summer, we'll be with you every step of the way – no matter how rocky those steps may become.
If you have additional questions or concerns, please reach out. We're all in this together, and all of us here at BARBRI are single-mindedly dedicated to your success this summer.
Stay safe and healthy,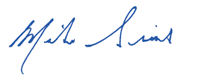 Mike Sims
BARBRI President